Sedan vs. SUV: Quick Comparison

If you've decided on an Acura for your next luxury vehicle, it's possible that you're torn between a sedan and an SUV. After all, the Acura Integra and TLX set the standard for the modern luxury sedan while the RDX and MDX continue to raise the bar for luxury SUVs. Since it's important to weigh the advantages and benefits of each type of vehicle, Joe Rizza Acura is here to help! We've compiled this helpful reference guide that compares sedans vs SUVs to help you make an informed decision.
---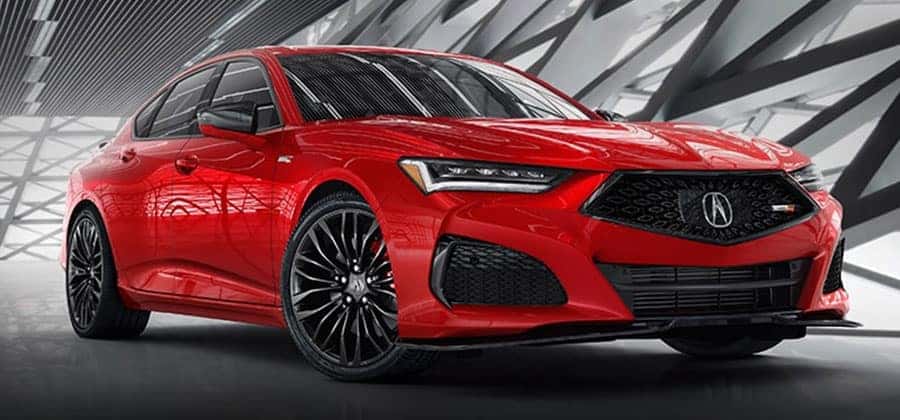 Advantages of Luxury Sedans
For generations, luxury sedans have been both a status symbol and the ultimate way to experience first-class comfort. After all, they're known for their sleek styling, balanced handling, and timeless proportions that are never out of their element. Both the Acura Integra and Acura TLX embody all of these signature qualities along with cutting-edge technology and safety features to enhance your daily drive. Below, you'll find some additional advantages that come from choosing a luxury sedan instead of a luxury SUV.
Drivability
Engineered with a lower center of gravity, lighter curb weight, and often a wider wheelbase – luxury sedans generally provide a more rewarding experience behind the wheel. While there are certainly exceptions to this rule, sedans also tend to offer superior maneuverability and parking capabilities compared to a larger SUV.
Fuel Efficiency
Due in part to their smaller size and footprint, luxury sedans tend to deliver better fuel economy compared to their larger SUV counterparts. It's common for these models to be available with an efficient 4-cylinder turbocharged engine just like you'll find on the Integra and TLX.
Affordability
Another great reason to choose a luxury sedan instead of an SUV often comes down to their lower pricing. As a typical rule, sedans are priced lower than SUVs. This means you can either pocket those savings or use them towards a higher trim level or additional features on your luxury sedan.
---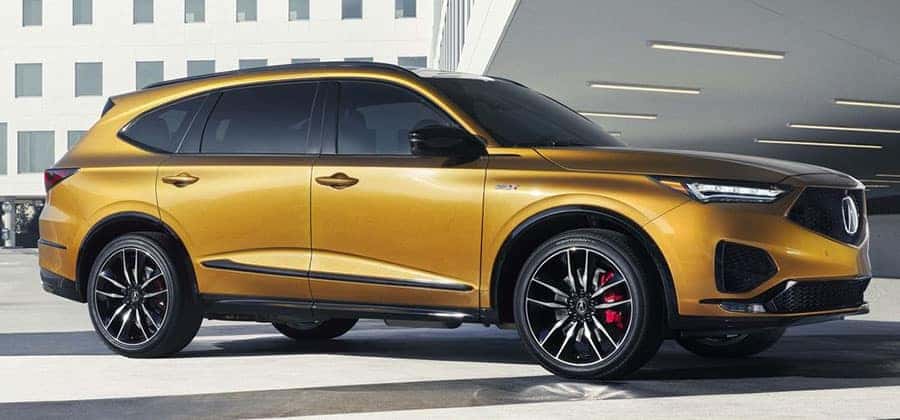 Advantages of Luxury SUVs
While still a relative newcomer to the luxury market, luxury SUVs have come a long way since they were first introduced over two decades ago. In case you were curious, SUV stands for Sport Utility Vehicle and you'll find a combination of both "sport" and "utility" in both the Acura RDX and MDX. If you've been wondering if it makes sense to choose one of these premium luxury SUVs over a luxury sedan, consider some of the advantages that we've highlighted below.
Driving Position
It's hard to ignore the benefits of the elevated driving position that's found on most luxury SUVs. Its raised ride height means that you'll have a clearer view of your surroundings along with better ingress and egress compared to a sedan.
Interior Space
Without question, choosing an SUV over a sedan means that you'll receive greater passenger and cargo volume. Whether you're in need of extra space for all of your luggage on your next weekend getaway or if your passengers need some room to stretch out and relax – SUVs are the clear favorite.
Capability
Since they boast a higher ride height than most sedans, the ground clearance of an SUV offers greater capability. This can include clearance for conquering obstacles in the roadway or simply better performance in deep snow. SUVs deliver superior on-road capability compared to a sedan.
---
Browse Luxury Sedans & SUVs at Joe Rizza Acura

If you're still torn between a luxury sedan and a luxury SUV, Joe Rizza Acura is proud to carry an extensive selection of both types of vehicles. You can compare them side-by-side and determine which is the right fit for your individual driving preferences. Visit us at Joe Rizza Acura today and discover whether a luxury sedan or a luxury SUV is best for you!
---