How We're Handling The Coronavirus (COVID-19)

Steps We're Taking to Protect You and Your Acura
During these unprecedented times, all of us at Joe Rizza Acura remain vigilant in protecting the health and safety of both our customers and employees. In an effort to prevent the spread of the coronavirus (COVID-19), we are closely following the cleaning and sanitizing guidelines set by the CDC, Governor Pritzker's Office and the Illinois Department of Health. In response to these guidelines, we want to make you aware of how we are practicing Social Distancing prior to and during your visit, as well as steps we're taking to disinfect our facilities and vehicles.
At-Home Test Drives
Pick-Up and Delivery Services
Online Shopping Tools
Online Service Scheduling
Disinfecting Service Vehicles
Enhanced Facility Sanitizing
6-Foot Social Distancing
Practice Social Distancing by Shopping Online
Currently our Sales Department is available by appointment only, although we can provide remote delivery of any vehicle you may be interested in. Our Sales Team is available by phone, email, text, and the contact forms on our website. Our website is complete with Online Shopping Tools you can access by clicking on the button to "Explore Payment Options"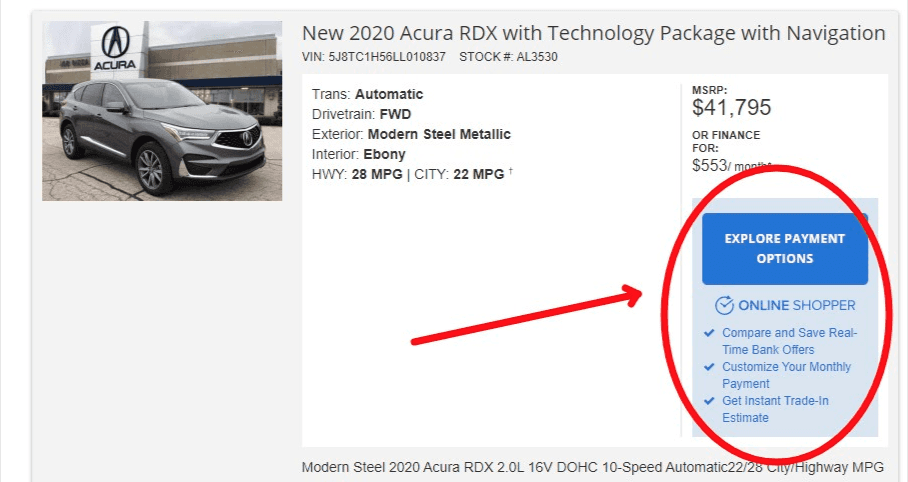 From there you can compare lease, purchase and finance options, adjust your down payment, value your Trade-in, and even Apply for Credit – all from the comfort of your home. Once you've compared all your options and decided on the deal that is best for you, we can schedule a test drive appointment here at the dealership, or at your home or office.
Cleaning and Sanitizing Our Facilities
If you prefer to visit the dealership in person, take comfort in the fact that our facility is being regularly cleaned and disinfected. We are closely following 6-foot social distancing procedures, regularly sanitizing high-volume touch surfaces, and taking a number of extra precautions including:
We have installed hand-sanitizing stations throughout the dealership to allow personnel and visitors to clean their hands more frequently.
We have increased the frequency in which high-volume, high-touch areas, including paper towel dispensers, vanity tops, counters, and door handles, are cleaned.
We ask that everyone at the dealership refrain from physical contact such as handshaking (etc.) with each other as well as our customers.
Our showroom offices and showroom vehicles are disinfected and cleaned throughout the day – these measures include the use of disinfectant cleaning agents and increased frequency.
As always, we are continuing to look for new and better ways to provide all of our clients with a convenient, safe, and enjoyable experience here, but if you do not feel comfortable visiting our dealership for service, we offer Pick-Up and Delivery Services so that you do not need to leave your home at all. Call our service team at (800) 952-7697 and ask your service consultant for details.
Protecting and Disinfecting Your Acura
One aspect which we're giving extra attention to is protecting and disinfecting your Acura while it's in for service. The following areas will be cleaned using a CDC-approved disinfectant when we receive your vehicle AND again before it is returned to you after service has been completed: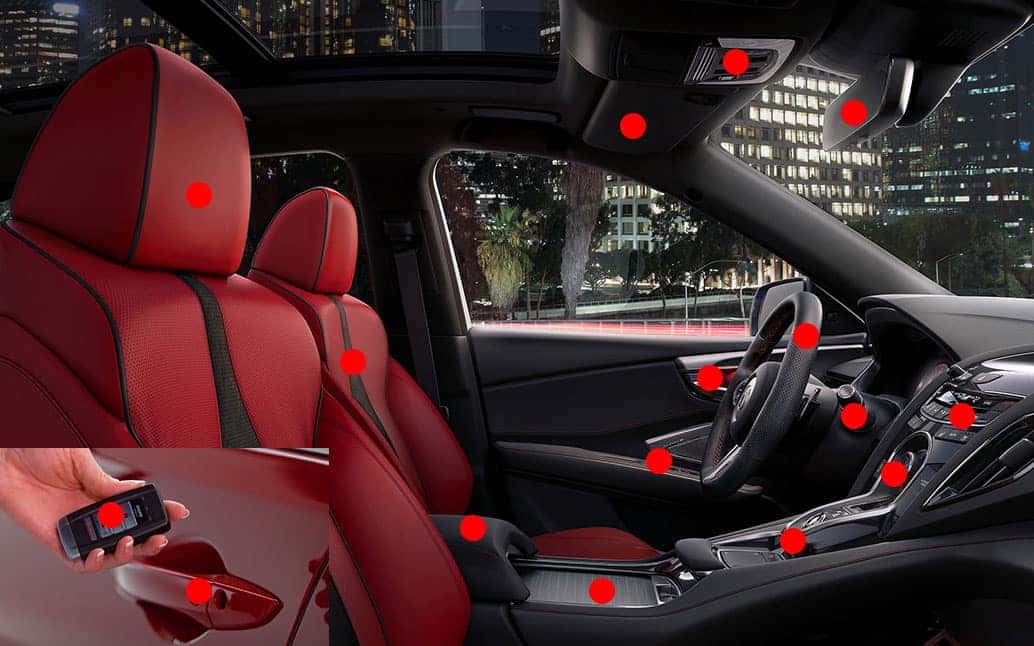 Door handles (in/out)
Steering wheel
Armrests
Mirror and controls
Visor
Shift lever
Door lock controls
Multifunction lever
Turn signal
Radio and climate controls
Console
Seat
Key fob
Window controls
We will also use a protective seat cover, steering wheel cover, and a floor mat cover as an extra level of protection while your Acura is in our care.
Please Call Us with Any Questions
We cannot wait to see you again in person, and welcome you with a warm handshake here at Joe Rizza Acura. Until that day, please reach out to us via e-mail, phone, text, or Online Chat. To service your Acura, we invite you to make use of our Pick-Up and Delivery Services, and if you have any questions at all – please call our General Manager, Pat Dazzo at (800) 952-7697.