Lease Turn In
We can help you with your lease turn in for your Acura or Honda. We may be able to get you out of your lease early as well. Please give us a call or email to set up an appointment to help you out.
Choose Your Acura, And Enjoy Your Options
When it comes to choosing your Acura, you have plenty of great options. Now, discover a leasing plan that offers convenient options as well. With an Acura Luxury Lease,™ you'll enjoy more choices, and more flexibility, to fit your needs. Explore the options that come with an Acura Luxury Lease. Then explore the world in your new Acura.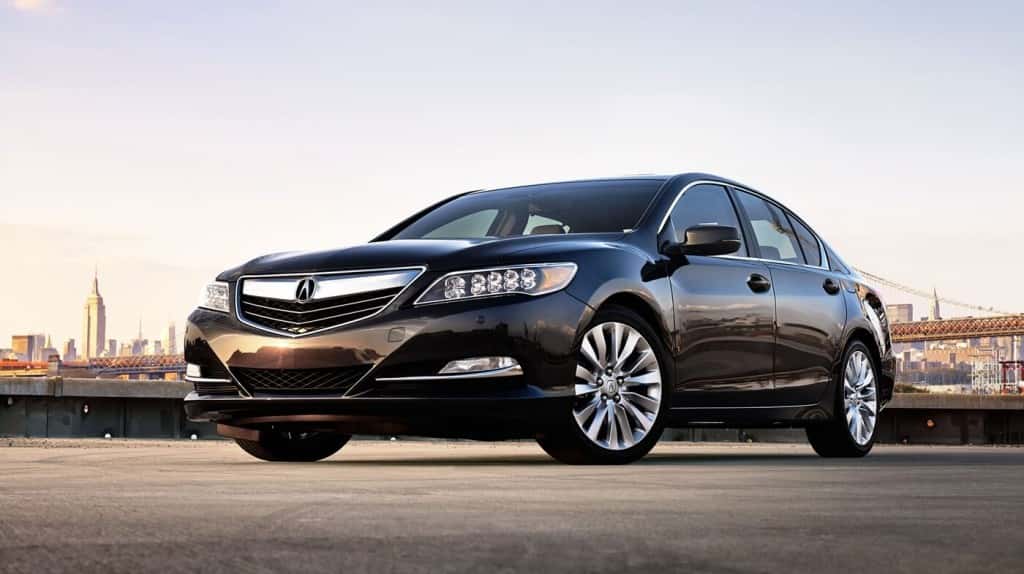 The Choice is Yours
At lease-end, you can lease or purchase a new Acura, or purchase your current Acura at the guaranteed price. You have the flexibility to make the choice that's best for you.
Guaranteed Purchase Price
With an Acura Luxury Lease, you'll know in advance what your Acura will cost to purchase at lease-end. So even if the vehicle holds a higher value when the lease term ends, you can still purchase it at the guaranteed amount to either keep or resell. If, at the end of the lease, the vehicle is worth less than the guaranteed price, you can turn it in and lease a new Acura
Automatic Coverage
More options come with more peace of mind. An Acura Luxury Lease automatically includes Guaranteed Asset Protection (GAP) coverage, potentially saving you thousands of dollars in unexpected costs. In the event your vehicle is stolen or deemed a total loss, GAP covers the difference between the remaining amount on the lease and the amount your vehicle insurance pays.
Flexible Lease Terms
An Acura Luxury Lease comes with flexible lease terms, ranging from 24 to 60 months. Choose the lease term that best fits your needs and financial situation. You can even choose the Acura One-Pay Lease, which eliminates monthly payments by allowing you to make one payment, one time.
Excessive Wear And Use Waiver
An Acura Luxury Lease includes a $750 Excessive Wear and Use Waiver. Loyal clients1 who purchase or lease their next Acura vehicle may qualify for an additional waiver2 and may be eligible to get their turn-in fee waived. And with no purchase option fee, you'll have the opportunity to save even more.
Mileage Options
An Acura Luxury Lease allows you the opportunity to select the mileage option that fits your driving style. You have choices. You can choose a plan that allows you to drive 10,000, 12,000 or 15,000 miles per year, with the option of purchasing additional miles when you sign your lease.
Acura Loyalty Advantage
Included with your Acura Luxury Lease are the exclusive benefits of Acura Loyalty Advantage.3 With Acura Loyalty Advantage, if you exceed your contracted lease miles, you can have half of your excess mileage waived (up to 7,500 miles)4 with Mileage Forgiveness.® Plus, we'll give you 1,000 additional miles just for leasing with us. Or if you end up driving fewer than your contracted lease miles, Momentum Miles® will allow you to roll over your unused lease mileage to your next Acura Luxury Lease (up to 15,000 miles).5 Acura Loyalty Advantage is just one more great benefit of an Acura Luxury Lease.
Peace Of Mind
The ideal complement to an Acura Luxury Lease is an Acura Care® Vehicle Service Contract (VSC), a comprehensive suite of services that can save you significant costs associated with repairs. These services include roadside assistance,6, 7/sup> concierge emergency services,6, 7, 8 extensive component coverage,9 rental-car reimbursement,6 trip-interruption benefits,6, 7 and personalized travel plans.7, 10 Plus, you'll have the added peace of mind knowing that at authorized Acura dealerships,11 all repairs are made by factory-trained Acura technicians using Acura Genuine or American Honda-authorized parts.
Drive Your Acura Home Today
Ask your Acura dealer representative about an Acura Luxury Lease. And take your Acura home today.
Contact Us