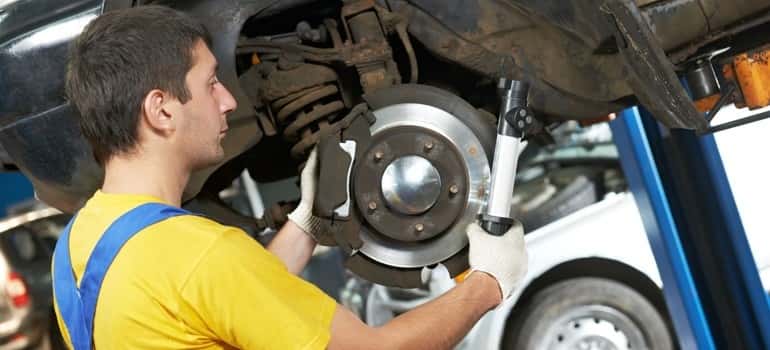 Rizza is the Premier Choice for Acura Service Near Tinley Park!
When your Acura gets into an accident, you want to make sure that it's fixed by certified, friendly technicians who love your car as much as you do. For great Acura service near Tinley Park, come down the road to Rizza Acura in Orland Park and we'll make sure to get you back on the road in no time. Our award-winning team of Acura-certified professionals mix a love of cars with a love of people, ensuring that every repair job, from simple to extensive, is done with the utmost care and to the customer's complete satisfaction. In business since 1998, Joe Rizza Acura is south Chicagoland's favorite Acura service provider.
Rizza Acura is a 10-minute drive north of Tinley Park on 159th Street. To find us, just take Harlem to 159th Street and turn left. You'll find us at 8150 W. 159th St.
Premium Service
Our Acura-certified service department is rigorously trained and constantly tested on the latest in best practices and materials for all Acura models. When you come to Rizza, you'll rest assured in knowing you'll get the best service in areas like:
 Engine repair
 Transmission adjustment
 Wheel alignment
 Drive train repair
 More!
Quality Parts
Our unique relationship with the Acura manufacturers allows Rizza to guarantee certified parts for any damages your Acura incurs. Not only do we have factory access and in-house inventory of all common Acura parts, but we also have a wide array of accessories available for you to spruce your car up with, including luggage racks, extra storage options, wheel fittings, and more. We also have comprehensive offerings in the tire category, with a wide selection of new and lightly used tires.
Rizza's In-House Body Shop
Getting into an accident is never pleasant, but that doesn't mean that repairing your car afterward has to be painful. At Rizza, we've put together a comprehensive one-stop service center that can get you back on the road in no time. As one of the few in-house body shops in the area, Rizza's service center can also help with fender damage, dings and dents, and collision repair.
Your Trusted Acura Service Provider Since 1998
Whether you want to have certified mechanics look at a particular problem with your Acura, or you just want a place you can trust to do all of your regular maintenance, Joe Rizza Acura has everything you need. Open six days a week with ample open hours to accommodate the busiest of schedules, our staff is eager to serve. Call today at 708-403-7770 and a member of our staff will be happy to assist you.